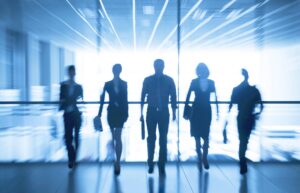 People. Services. Technology. Metrics.
Founded in 2016, and based in Grand Rapids, Michigan, Facility Health (FHI) is a leading solutions provider transforming how physical environments are managed from a capital and asset planning perspective. We help facility and finance teams work together to use live data-driven intelligence to mitigate both facility and asset risk and solve the capital planning puzzle. Our Origin solutions provide real-time predictive CapEx and OpEx investment models using asset health data that is continuously monitored and updated.
Our unparalleled solutions combine years of critical infrastructure and high value asset experience, exceptional knowledge, and strong engineering foundation with state-of-the-art technology to transform your facilities.
It is our vision and passion to help you enhance the human experience through continuous improvement in the physical environment. We have cracked a hard problem that has plagued national organizations with our unique blend of expertise and technology to help you optimize facility health today and long into the future.
Our extremely reliable team is available to advise you on a variety of today's most pressing CapEx, OpEx, asset data, maintenance, and compliance issues, with real-time data far surpassing what a typical assessment company can deliver. Facility Health Inc., (FHI) values the importance of a strong relationship and is passionate about providing you with highly competent experts to provide timely and accurate responses to all of your facility health concerns. Let our team of facilities operations managers, engineers, finance and analytics experts assist you to make better, faster and more informed decisions.
The time to ease your infrastructure and high value assets and capital planning burden is now. Turn to the expert that other leading facility executives, infrastructure experts and organizations including Congress, turn to. FHI is highly sought after for real-time CapEx and OpEx investment models and its ever-increasing live data-intelligence and benchmarking, simplifying facility and asset risk while helping you solving the capital planning puzzle.