CONDUCTING A STATIC FCA EVERY 3-5 YEARS IS A DRAIN ON YOUR BUDGET, AND AS SOON AS IT'S DONE, IT'S OUT OF DATE. IT'S TIME TO DISRUPT THE NORM.
Are you tired of…
Not knowing the true status of your facility?

Requesting capital without a clear picture of how your assets are performing?

The lack of real-time data and assessments for better decision-making?
Asset Lifecycle Care Starts Here
The first step in developing a clear understanding of the existing building portfolio is to do an FCA. But here's the problem – a month after the work is done, that FCA is just a piece of paper. You're left using an old report and "gut-feel" to make important capital planning and maintenance decisions.  And, most importantly, there is little or no connection between that planning, and the risk profile of each asset.
That's where we step in to provide our Dynamic Facility Condition Assessment (FCA) with information that is always available and up-to-date.
Imagine being able to walk into the C-Suite (at any time!) with an accurate and up-to-date assessment of your assets. CFO's love hard numbers, and you're finally able to assign an objective value to an otherwise subjective "feel" of abuilding based on objective data and a real assessment of risk. This number, called the Facility Health Index™, forecasts useful life using data from your CMMS system. Unlike a traditional FCA, Facility Health Inc. combines an engineering-based assessment with our Origin™ Solution to ensure that every decision you make, and the capital you request, will result in the desired outcome. No guessing required.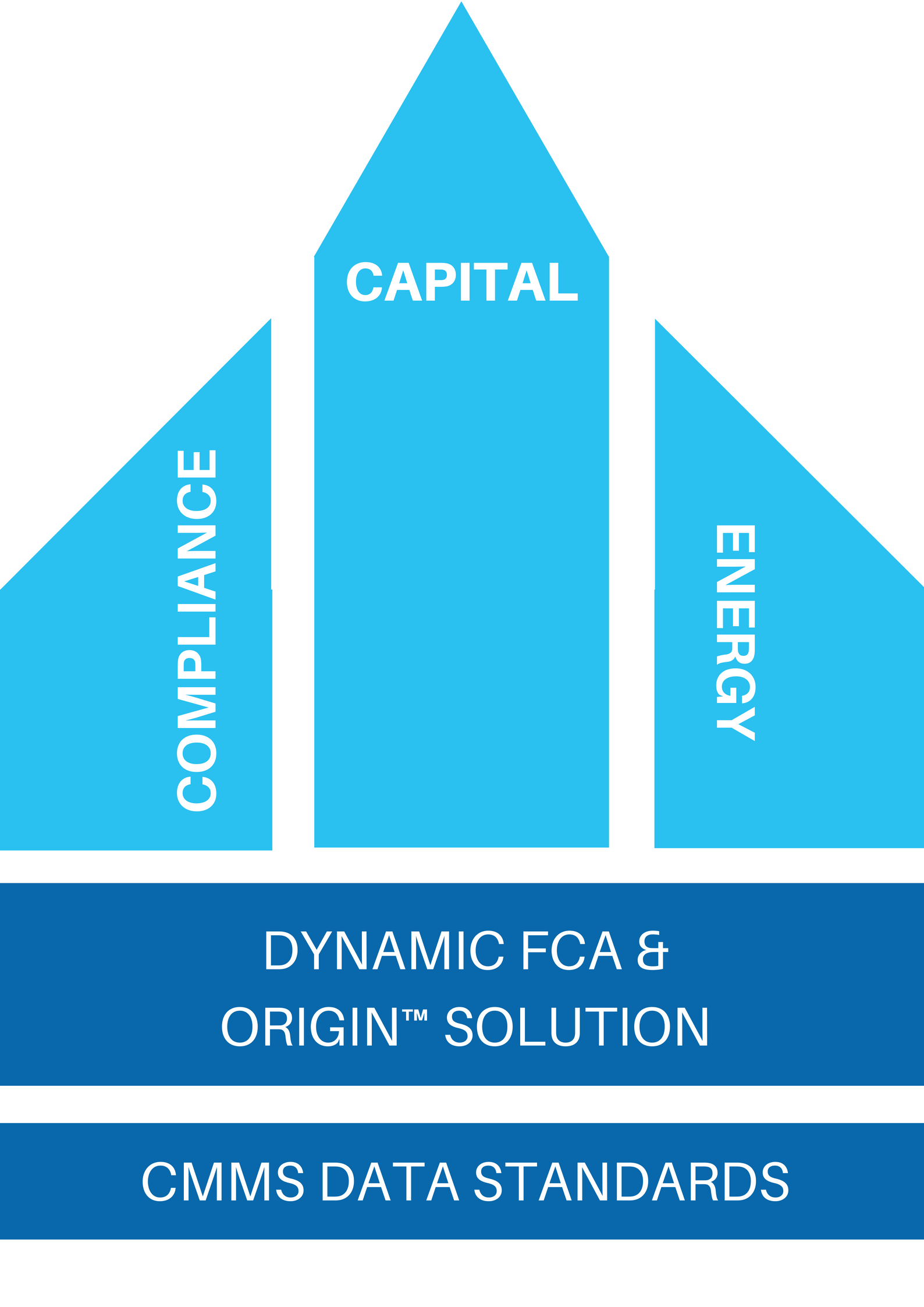 Our Dynamic FCA is the foundation that provides integrity and validity to capital requests. When you have enough capital, you can afford to implement a predictive maintenance strategy, and more effectively address Asset Replacement, Compliance and Strategic Energy Reduction.
Proprietary algorithms track and update the "health" of your facility from day one

Coordination with trade staff

Analysis of all assets and reporting on strengths and areas of risk

Sorting/filtering flexibility
Unique averaging of resources includes vendor cost information, experiential

data

,

benchmark information and industry best practices

Allows input from the experts onsite,

including customized values for non-traditional or specialized assets

Definitions and scoring provides a transparent, baseline understanding of existing facilities, creating a tool for effective communication between the Facility Managers and the C-Suite.
Get Our Free EBook - Capital Acquisition Made Simple
Minimize Unplanned Repairs. Maximize Compliance.
Facility Health Inc.'s Dynamic FCA is the ultimate baseline of information that every Facility Director should have ready and available when making asset replacement and capital budgeting decisions.